Description
Pack of hundred (100) recycled BM1397 chips for T17/S17/T17+/S17+
Semiconductor scarcity drives up the prices of replacement chips for your ASICs. D-Central recovers chips from damaged hashboards. We apply our exclusive chip recovery solution. We re-tin all chips with a new standard 63/37 composition tin and reflow each component, followed by cleaning and testing to determine chip quality. We select the component to be packaged for repair if everything is satisfactory.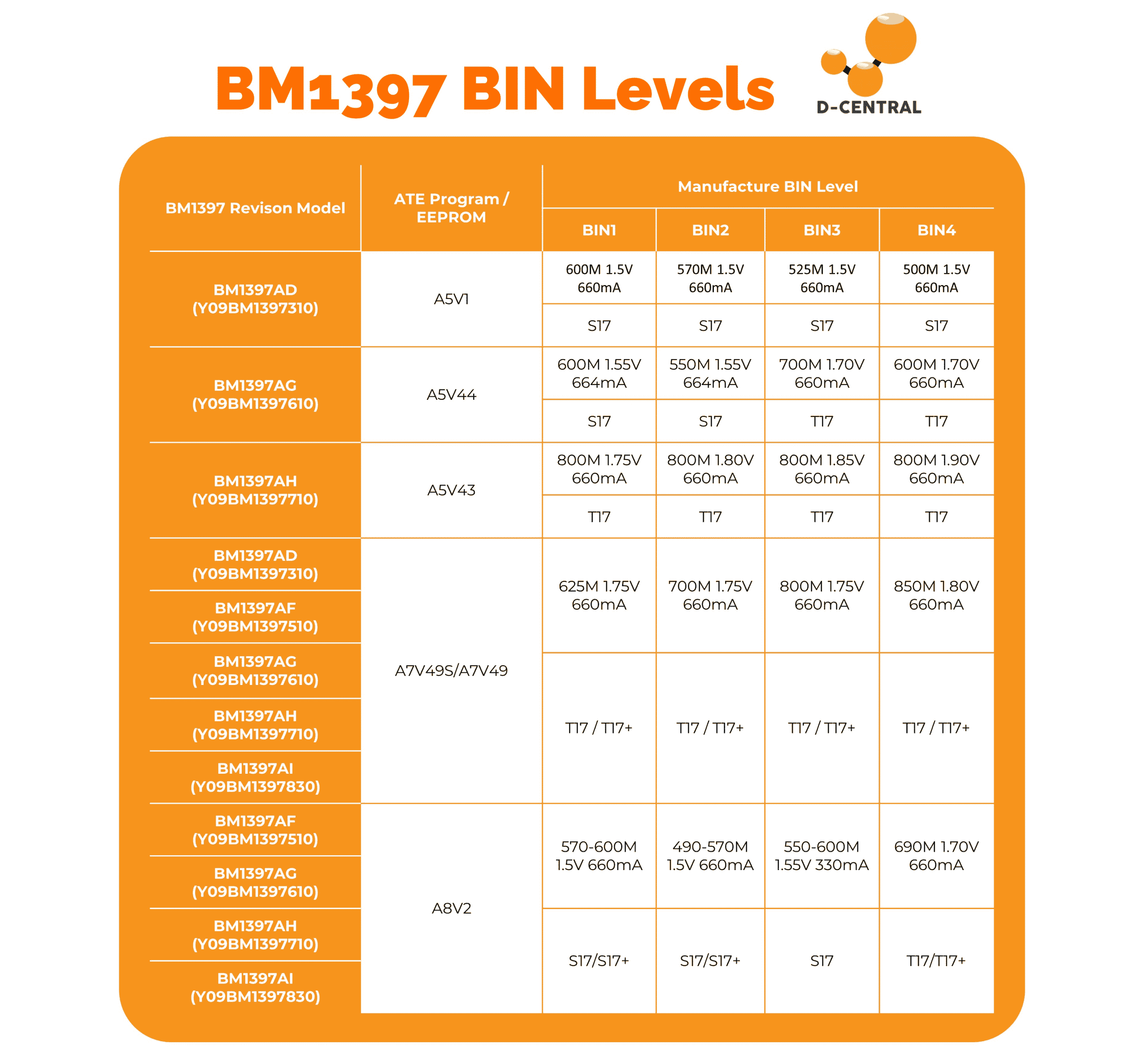 Our packs of 100 recycled chips are available with provenance information, such as BIN1, BIN2, BIN3 and BIN4. So select precisely what you expect.
Purchases of used chips are sales as-is and are final sales.