wide range of 3D models specifically designed for Bitcoin mining hardware
Browse our extensive collection of Bitcoin 3D models
High-Quality Bitcoin 3D Models
Welcome to D-Central, your one-stop solution for Bitcoin 3D models and 3D printing services. We offer a wide range of 3D models specifically designed for Bitcoin mining hardware, enhancing performance and durability. Our 3D printing services aim to boost your mining hardware's cooling efficiency, ensuring your venture excels in the dynamic Bitcoin mining industry. But that's not all - we also create fun and unique Bitcoin-themed 3D models, from toys to yo-yos, perfect for Bitcoin enthusiasts of all ages.
Mini S9 Case for Bitaxe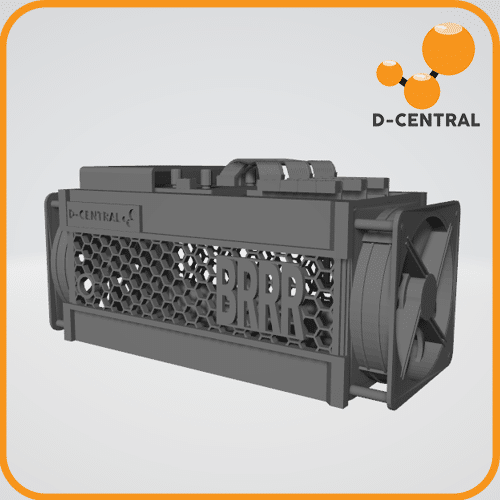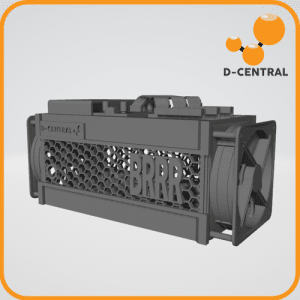 Introducing the Mini-S9 Case, meticulously designed to house your Bitaxe v2.2 PCB. This custom case has been crafted with precision to encapsulate the sleek form factor of the Antminer S9, bringing you the ultimate aesthetic appeal in a compact size perfect for your desk.
| | |
| --- | --- |
| Description | The Mini S9 Case boasts a 3D printed construction, ensuring durability while maintaining a lightweight profile. Each contour and detail of the case mirrors the iconic Antminer S9, delivering an authentic look and feel that Bitcoin mining enthusiasts will appreciate. With its intuitive design, it enables a hassle-free installation of your Bitaxe v2.2 PCB, allowing you to set up your personal Bitcoin miner in no time. |
| File Format | .stl |
| File Size | XX MB |
| Download Link | Download Mini S9 Case |
Don't Have a 3D Printer? Let D-Central Print It for You!
At D-Central, we offer comprehensive Bitcoin 3D printing services. If you don't have a 3D printer, no problem! We can print the Mini S9 Case for you and deliver it right to your door. Enjoy the convenience of having your Bitcoin 3D model professionally printed and shipped directly to you.
For any questions or custom requests related to our 3D models, feel free to contact us.
License
This work is licensed under a Creative Commons Attribution-ShareAlike 4.0 International License. You are free to share, copy, distribute, and transmit the work, and to remix or adapt the work, even for commercial purposes, provided you attribute it to D-Central Technologies and share your work under the same license.
Our team of experts can help you design and print custom Bitcoin 3D models
Got a unique idea for a Bitcoin 3D model? We're all ears! Our team of passionate designers loves taking on new challenges and bringing your Bitcoin-themed 3D model ideas to life. Whether it's a custom piece for your mining setup or a fun Bitcoin-themed toy, we're here to make it happen.
Questions About Our Bitcoin 3D Models and 3D Printing Services?
We answer your questions about our Bitcoin 3D models and 3D printing services. From inquiries about our range of Bitcoin 3D models to specifics about our 3D printing process, we've got you covered. You can join our Discord to discuss all the awesome features each different 3D model has to offer, share your custom design ideas, or ask any questions you might have about our 3D printing services.