Description
Along with your purchase, you have the option to request provenance information including BIN1, BIN2, BIN3, and BIN4, providing total transparency. Need something more specific? We offer custom extraction orders from specific hashboard types.
Ideal for a wide array of mining projects, our BM1397 chips are compatible with GekkoScience miners, MarsLander, Bitaxe, and many other mining projects. Benefit from savings and sustainability with our recycled chips, designed for the mining enthusiasts who prioritize both performance and planet.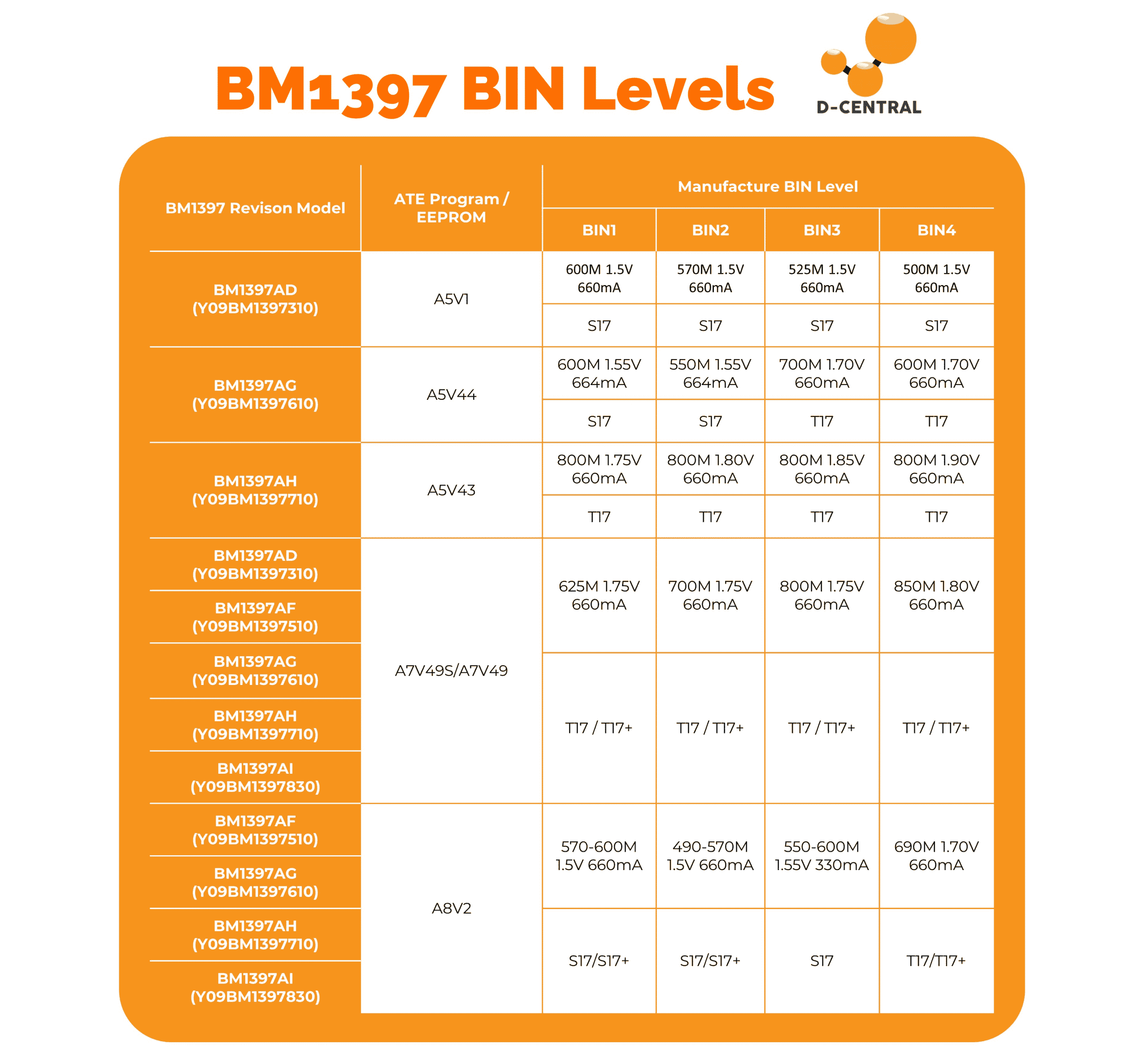 Please note that all sales of used chips are final and sold as-is.
Boost your mining performance with D-Central's recycled BM1397 ASIC chips today – a win for your wallet and the environment.